RBHS International Baccalaureate (IB) Newsletter
Posted: | Updated:
Dear Rainier Beach Families and Staff,
Happy New Year!
Rainier Beach has been working hard to expand our IB program by making all courses more inclusive, adding a wider variety of courses, and expanding our program offerings.
Over the last two years, RBHS grew our IB for All program in ELA and History to include Math and Science. 90% of our 11th graders are enrolled in the four core IB classes.
We also added elective options this year and now offer IB Computer Science and IB Music. Both courses have prerequisites, but those prerequisites are open to all 9th and 10th graders. Our other IB electives, Business Management, Film, and Art, have been and will continue to be available to all 11th and 12th graders.
Last year we also got authorized to be an IB Career Program school. We plan to have several pathways built for IB career program by next year, including:
Art, Design Graphics
Business and Marketing
Culinary and Hospitality
Health and Medical
Once our new building is complete and Skills Center returns to our facility, we will also offer IB Career Program pathways in skilled trades such as Aerospace and Construction.

We are also making some changes to the present course offerings. We are currently working with SPS to have IB Language and Literature (ELA classes) be cross credited with both Ethnic Studies and Black Studies.
Next year we are also considering dropping IB Biology and adding IB Environmental Systems and Societies. The thinking here is that because we only offer IB Biology and IB Sports Medicine, students are mostly exposed to a medical science track. By changing the course offering, we still have the option for students who want to go down a medical pathway to take IB Sports Medicine and then this would allow other students to explore a non-medical science track. Our new building will be one of the country's most environmentally friendly high schools, and this course fits that theme and vision.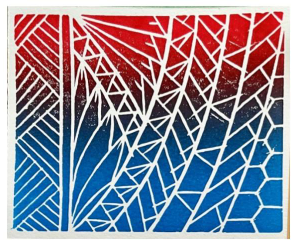 This spring, current 11th-grade IB Medallion Students will pick the three or four IB courses they want to take in 12th grade. 10th graders will select which IB program and pathway they want to be in: Diploma, Career, or Medallion.
Over the next few weeks, we will plan informational meetings for different grades and programs. I am always available to talk if you have questions about our programs or course offerings.
Sincerely,
Steven Miller
IB Coordinator
206-850-3667
Want to contribute to enriching our IB courses? Donate to the RBIB annual fund!
All programs are for two years and occur during students' 11th and 12th-grade years:
Diploma Program: 4 IB Core Classes, IB Elective, World Language, Theory of Knowledge (2 years)
Medallion Program: 4 IB Core Classes in 11th, 3 or more IB classes of choice in 12th, Theory of Knowledge (11th & 1 semester 12th)
Career Program: 2 IB Classes, Career Related Study (CTE/Skills Center), Personal and Professional Skills (2nd semester 11th, 1st semester 12th)