RBHS Replacement Project
Rainier Beach High School Replacement Project
Construction on the new Rainier Beach High School began in the Summer of 2022.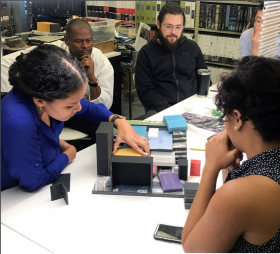 Rainier Beach High School students, staff, alumni and community partners have a long history of excellence. However, the accomplishments and achievements of the student body have not been reflected in or supported by the physical state of the building the school occupies.
Thanks to the 2019 Building Excellence V school levy and a tremendous amount of advocacy and commitment from the Rainier Beach High School community, the Rainier Beach High School building will be replaced with a new, state of the art facility, finally worthy of the community it supports.
Construction Updates
We have hired our General Contractor to construct our amazing new school. Lydig Construction was awarded the privilege of building our community gem.
We are finalizing schematic design for our amazing new school and would love your input regarding green building strategies for Rainier Beach High School. It is our priority to create a culture of conservation and environmentally responsible behaviors by combining learning and sustainability.
We are committed to working with community-based companies and contractors. Please visit Build the Beach for Us by Us to find out more and to connect with us.
Background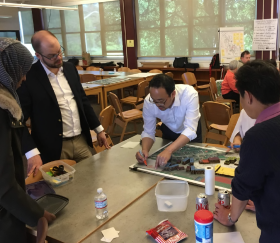 On December 8 and 15, 2020 the Rainier Beach High School design team held Integrated Design Workshops with the goal of establishing project priorities related to sustainable design strategies.
Participants included students and teachers participating in the School Design Advisory Team, Seattle Public Schools staff responsible for facilities and capital projects, and the architects and engineers working on the design of the new building. The workshops were held virtually using the Zoom platform.
---
Funding for the Project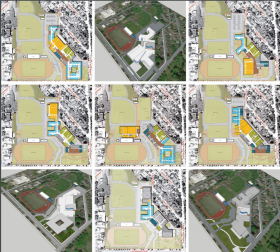 In the 2019 Building Excellence V (BEX V) levy, Seattle voters approved funding for the construction project which will replace Rainier Beach High School with a new multi-story high school of approximately 233,700 square feet.
When completed, it will provide permanent space for 1,600 students grades 9-12. The project also includes renovation of the existing Performing Arts Center. Students will remain onsite during the phased construction. BEX V funding will also provide technology equipment and services, such as computers, printers, and other technology for teaching and learning.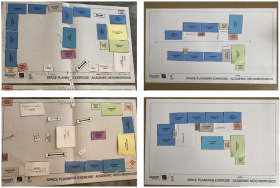 The Rainier Beach construction project is currently in the design development phase, in which the School Design Advisory Team (SDAT) collaborate with the architects to develop elements of the building that will support programming needs and the culture of the community.
The SDAT is composed of members of the school and community who help guide the design process by advising how the building design can align with the culture and educational needs Rainier Beach High School. This group works closely with the district's project manager, and the architects for the project and will participate in a series of workshops and tours throughout the construction process.
Share Design Feedback