Rainier Beach PTSA Newsletter
Posted: | Updated:
Rainier Beach PTSA Newsletter
President's Message
Dear Parents, Teachers, Students and Community,
The RBHS PTSA operates as a 501(c)3 and is very proud to serve our students and families of the Rainier Beach High School Community. We have completed Quarter 1 and the end of the Semester 1 is coming to an end on February 8th. It has been a busy start and I want to applaud the families, faculty, staff, and students for adjusting to all the newness this school year has brought us. An occupied Construction of our New School, new staff members, new academic schedules, new policies, new communication tools and new traditions to name a few. The PTSA will be generating a monthly newsletter to inform our families, faculty, staff and students of upcoming events, changes, and various decisions that may impact our students and families at Rainier Beach High School.
The RBHS PTSA and Community would like to welcome our new Administrators to Rainier Beach High School:
Dr. Scott Edward Pierce, Assistant Principal
Dr. Cornetta Mendoza, Assistant Principal
Ivery Rhodes, Administrative Intern
PTSA Events
November 2022
PTSA has partnered with administration, and Activity's Coordinator to kick off our Family Curriculum Night on Wednesday, November 30th at 5:30-8:30 pm.
January 2023
The RBHS PTSA and our Community Partners hosted a successful Town Hall to discuss Safety and Security in our school and neighborhood (TBA)
ASB Activities
ASB and leadership is blooming! We are having a Cupid's Ball on February 10th in the school gym from 7:00-9:00pm. There will be music, food, photobooth, and a chocolate fountain! Dressing up is optional; we want all students to feel welcome to attend without worrying about cost. Tickets are $10 dollars. In person sales are $10 cash, and are available to purchase before/after school or during lunches. You can also purchase at a ticket online on School pay. The last day to purchase tickets is February 8th, so make sure your student buys their ticket soon! We are also preparing for our Multicultural Show, with a reintroduction to family and community performances! March 17th we will have an evening performance, March 18th is an afternoon performance. Tickets will be free, but must be reserved ahead of time to ensure a spot. We will also have a potluck before the evening show on the 17th, so families are encouraged to bring a dish to share. Be on the lookout for more information in the coming weeks.
As we grow the leadership program, we are able to do more in-person activities and events! That means we have more items to take care of and save for future uses. Because of this, we are in need of stronger systems for organization and storage. If you are able or willing, please consider donating to our fundraiser here.
If you have any questions around school events please email Ms. Dugas at andugas@seattleschools.org.
Sports
Our football season ended with an impressive run during playoffs and will continue this track for the State title next year. Wrestling has a new coach who is working diligently to bring this program to A-1 status. The Bowling team has struck gold with their current team. Tonight, they will be playing their last regular season game at West Seattle Bowl and celebrating Senior Night after the game (around 5:45ish). Please support our Bowling team at 3 pm today. Basketball season begun and the Vikings hosted their first Quad game opener for our amazing RBHS boys' and girls' basketball teams vs O'dea on December 2nd at the RBHS Gym. We are coming down the stretch towards an amazing playoff run and I encourage you to continue to support our scholar athletes. We wish our Viking Basketball Teams an amazing rest of the year. We look forward to supporting Spring sports, more to come.
I have listed only a couple of items above in which the RBHS school community is working diligently to create a positive experience for our families at Beach. However, our goal is to evolve RBHS as an academic and athletic powerhouse. Please enjoy this newsletter to keep in step with the what, how, and why it is important for you to join the PTSA. We are on a path to being a very active organization and bring new programs by soliciting the help of corporate sponsorships this year.
As the new President of PTSA, I look forward to working with each of you this year and if you have any comments, questions, or concerns to please reach out to me or one of the other Board Members.
There are some additional communication tools that our school community has been using this year; the Monday Memos and iPhone/Android platforms: Talking Points and Remind. It is a work in progress as we adapt to our roles in the communication process. The PTSA is committed to working with the administration each month to provide information to the families of Rainier Beach High School. The RBHS PTSA will also work with the administration in rolling out the new IB Career Pathways (IB-CP) program.
We will continue to update our website and our Facebook page to keep you up to date with the latest news at Rainier Beach High School. Be sure to monitor any updates. We are your conduit for important matters regarding our children. If we do not have the information you are requesting, we will direct you to the right person.
As a PTSA member, you will be a part of the positive change we would like to see at Beach, you will have access to the most up-to-date, accurate information about our school events and happenings. Everyone can join the Rainier Beach High School PTSA – parents, teachers, students, family and even friends in the Community!
Go Vikings! #VIKINGFAMILY4LIFE
Virginia Bethea
Rainier Beach High School PTSA President
RBHSPTSAFAMILY@outlook.com
---
In This Issue:

Please join RBHS PTSA
Parents, students, staff and community – please join the RBHS PTSA as we discuss the future opportunities for our students and families.
Ask us how to get involved
We need to hear from our school Community of what should take priority and what is important to the needs of our students.
IB Career Path Programs
Consumer and Technical Education to include more pre-requisites through career exploratory courses for students to experience as they start thinking about career paths
Environmental courses- RBHS will be the greenest school in the state and it is important to align educational courses for our student to learn how to maintain and operate within a certified LEED Platinum facility.

Important PTSA Meeting Dates
Wednesday, February 8, 2023 @ 6:30 p.m.
Wednesday, March 8, 2023 @ 6:30 p.m.
Wednesday, April 12, 2023 @ 6:30 p.m.
Wednesday, May 10, 2023 @ 6:30 p.m.
Wednesday, June 14, 2023 @ 6:30 p.m.

RBHS PTSA calls for Town Hall – Thursday, January 12, 2023
Our monthly PTSA Meeting for January 11th was changed to January 12th and served as a special community town hall to address gun violence in our SE Neighborhoods and school community. There was an amazing turn out as our students led the fight for accountability from our Seattle Police Department, SPS, and City of Seattle for quality safety and security in the RBHS Community. Please stay updated on ways to get involved with this movement to diminish gun incidences and violence within our environment!
Scholarship Opportunity for our Students!
Rainier Beach High School seniors that are PTSA Members are eligible for PTSA scholarship opportunities.
We are identifying 4 potential candidates who have been accepted to a 4-year institution and meet the following criteria:
What is your story? What separates you from the rest of your peers?
Are you serving your school community and if so, how?
If you are rewarded with a scholarship, what is your 4-year plan?
Why should we select you for the PTSA Scholarship Award?
---
January Calendar:
Check out the calendar and see what's coming up at Rainier Beach! (note, the calendar changes often so be sure and bookmark it)
---
About the PTSA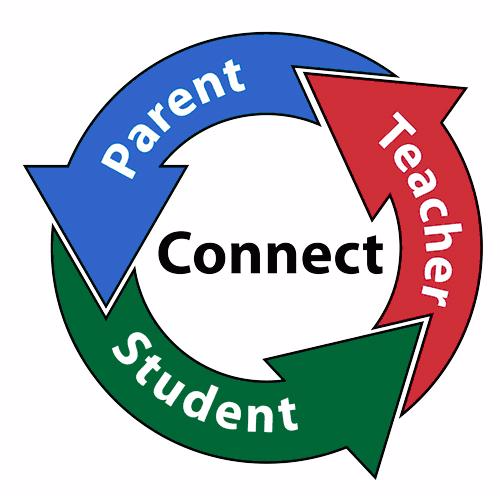 We hope you and your students have a wonderful year here at Rainier Beach High School. As your PTSA, it is our goal to provide our families with relevant, timely information to help you navigate the year safely and be informed.
Please consider joining the PTSA
Membership is only $15.00 per person. Membership is available to everyone: students, parents, teachers, grandparents, friends and family. Seniors must be a member by January 31, 2023 to be eligible for one of of our Senior Scholarship Opportunities available.
Want to know how you can help?
Rainier Beach High School 2022-23 PTSA Executive Board
President – Virginia Bethea
Vice President – Natalie Hester
VP Communications – Shafiga Abramova
Secretary – Nicole Mpouli
Treasurer – Rebecca Robideau
Fiscal Analyst – Cynthia Dampier
Rainier Beach High School
8815 Seward Park Ave South, Seattle, WA 98118
206-252-6350
Administration
Mr. Ivory Brooks – Principal
Dr. Cornetta Mendoza – Assistant Principal
Dr. Edward Pierce – Assistant Principal
Shelby Namba – Counselor/ Last Names A-G
Savali Taamu – Counselor/ Last Names H-N
Cintya Beristain Rivera – Counselor/ Last Names O-Z
Steven Miller – IB Coordinator
Annie Dugas – Activities Coordinator
Sarah Moges – Librarian & Online Credit Recovery
Virginia Owens – Family & Community Support/ NCAA Eligibility
---
Love is patient, Love is Kind
It does not envy, It does not boast,
it is not proud. It does not dishonor others,
it is not self-seeking, it is not easily angered,
it keeps no record of wrongs. Love does not delight
but rejoices with the truth. It always protects,
always trusts, always hopes, always perseveres.
Love never fails. (1st Corinthians 13)
---
Copyright © 2022 Rainier Beach High School PTSA, All rights reserved